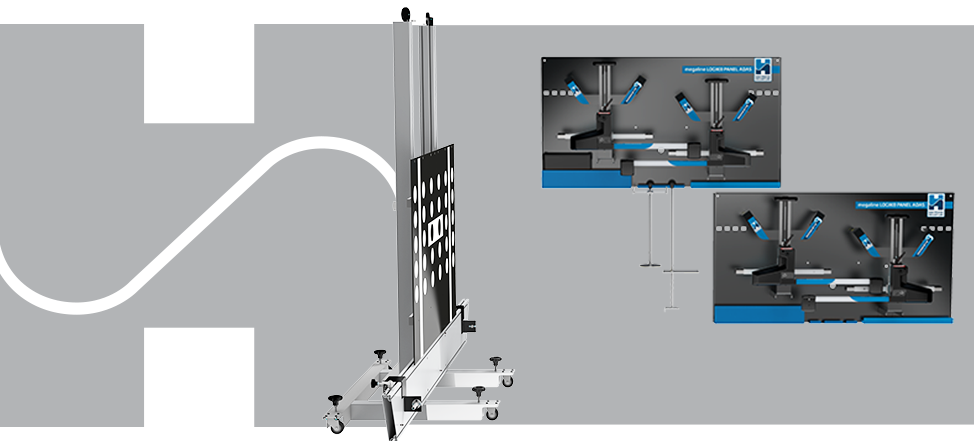 We are proud to introduce the new ADAS-Ready wheel alignment system MEGALINE LOGIK8 PANEL ADAS!
The new model consists of two wall panels that serve as both a support and a charging station for the CCD sensors and tablet, integrated with ADAS CCD kit for ADAS calibration structure positioning.
The ADAS kit allows positioning of the CCD sensors on any ADAS/ACC panel by means of universal adapters and, through a very quick and simple software included in the alignment program, enables to facilitate the positioning.

The system is even faster and immediate by the introduction of the new patented Monkeys 3-point clamps that can be positioned on the tyre quickly with a perfect centering, always ensuring perfect adherance on the tyre.